Network of Specialists
Through Northwestern Mutual, I have access to a Network of Specialists. We help each other, share ideas and common values, and leverage each other's talents to help you achieve your personal dream of financial security.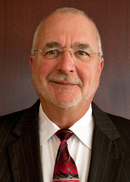 Wealth Management Advisor
Areads of Expertise:
Estate Planning
Business Risk Managment
Retirement Planning
Long Term Care Planning
Life Insurance Planning
David has been with Northwestern Mutual since 1974 after graduating from the Rochester Institute of Technology Business School. He now has years of experience in helping you acheive your financial goals and ensuring that your family is protected against life's twists and turns. 
Robin Arbore is a Financial Representative Assitant to David and has over 20 years of experience in the Finance/Insurance Industry specifically in client plan implementation, client servicing, and office administration. She joined David's team in 2006 and has since been a great asset.